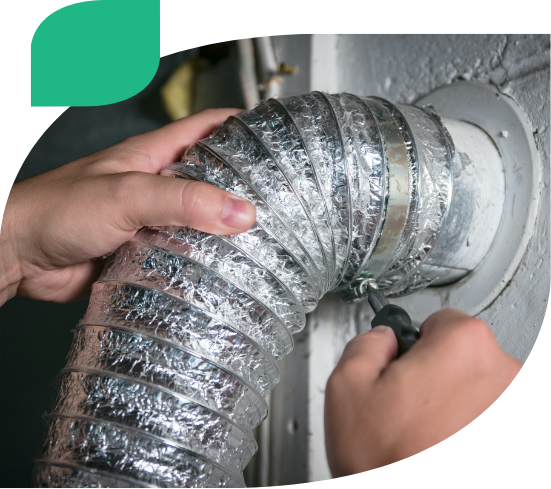 A FEW THINGS YOU NEED TO KNOW ABOUT AIR DUCT CLEANING
There are quite a few reasons why you need to have the air ducts in your home or office cleaned.
It is important to improve the indoor air quality so that allergies and illness are kept at bay.
Here are a few frequently asked questions about air duct cleaning. Call EnviroPlus Duct Cleaning Ltd. for professional and reliable air duct cleaning services.
Q.

WHY SHOULD I HAVE MY DUCTWORK CLEANED?
A. Because they are dirty.
Q.

HOW OFTEN SHOULD I HAVE MY DUCTWORK CLEANED?
A. Typically every three to five years; however, this depends on the individual circumstances. Reasons to consider more frequent cleaning would include:
Q.

WILL I GET A LOT OF DUST IN MY HOUSE DURING THE DUCT CLEANING PROCESS?
A. No. Our high-powered vacuum trucks create a negative air pressure, removing all dust and debris directly outside to the truck.
Q.

SHOULD I CLEAN JUST THE DUCTWORK?
A. Actually the entire HVAC system should be cleaned. By cleaning all components of the system you can reduce the risk of re-contamination. Air Quality Specialists follow standards set by NADCA (National Air Duct CleanersAssociation) to ensure that the complete system is cleaned.
Q.

CAN I RUN MY WOODSTOVE/PELLET STOVE WHILE YOU ARE DOING THE DUCT CLEANING?
A. No. We advise you not to turn on your woodstove or pellet stove (this also applies if you have a wood or oil combo furnace), until the air duct cleaning is completed. This is because the suction creates a negative air pressure inside your house.
Q.

WHAT ARE SOME OF THE BENEFITS OF HAVING MY DUCTWORK PROFESSIONALLY CLEANED?
A. Having the air ducts cleaned can significantly reduce the amount of dust in your home or office. Once the ducts are cleaned of debris, you should notice:
Need to clean your air duct? We can help you!