Services - Commercial Duct Cleaning
Duct cleaning for businesses
One of the best ways to improve productivity at the workplace is to provide your employees with a clean and healthy environment. Having clean air conveyance systems can go a long way.
EnviroPlus Duct Cleaning Ltd. specializes in providing commercial duct cleaning to businesses across Eastern Ontario.
PROFESSIONAL INSPECTION AND CLEANING
Our certified professionals are specialized in inspecting and cleaning air ducts in high-rise buildings and commercial properties.
IMPROVE PRODUCTIVITY AT YOUR OFFICE
We are a NADCA-certified business and use advanced air duct cleaning methods and equipment.
KEEP AIRBORNE INFECTIONS AT BAY
Air quality is critical in medical facilities. Call EnviroPlus Duct Cleaning Ltd., to help you keep airborne infections at bay.
ENSURE BETTER INDOOR AIR QUALITY
Trust us for a thorough and professional air duct cleaning to ensure better indoor air quality that's conducive for learning.
A STEP TOWARDS CLEANER ENVIRONMENT
We can help you create a cleaner and healthier working environment with our effective air duct cleaning services.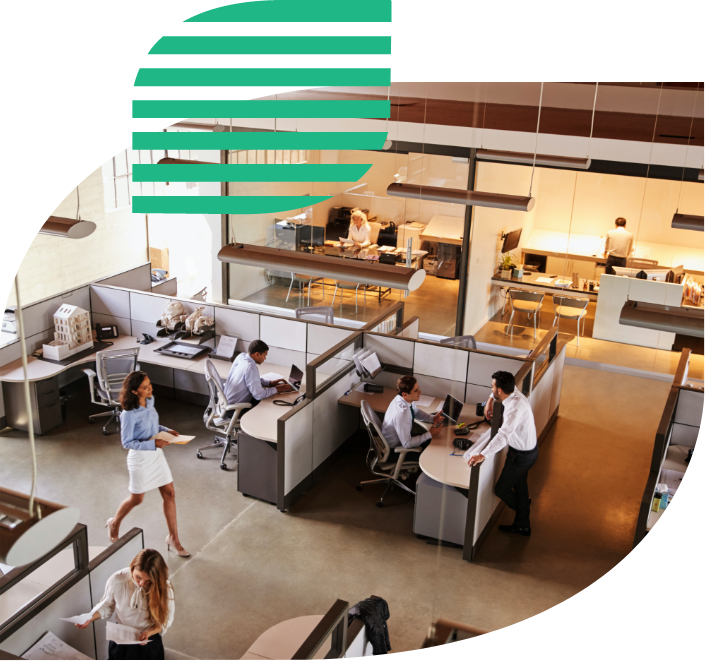 COMMERCIAL DUCT CLEANING SERVICES IN EASTERN ONTARIO
We have a range of equipment to handle specific air duct cleaning needs and highly trained technicians who strive to offer customer satisfaction. Here are a few benefits of air duct cleaning for businesses
Less absentees at work
(Sick Building Syndrome)
Improved productivity and efficiency
Cleaner environment for computers and sensitive electronic equipment
Good circulation of conditioned air throughout the office
CERTIFIED VENTILATION SYSTEM INSPECTOR (CVI)
EnviroPlus Duct Cleaning Ltd. has a Certified Ventilation System Inspector (CVI) on staff through the National Air Duct Cleaners
Association (NADCA). The CVI on-site possesses the knowledge and understanding of various components and systems and
the proper methodology for conducting a comprehensive inspection. The CVI works with the intention of meeting standards set
by NADCA's for the Cleaning and Restoration of HVAC Systems (ACR).
The demand for system assessments and inspections has substantially increased with heightened public awareness of the
effects of system cleanliness and performance on a building's overall indoor air quality. The NADCA Certification
Program helps to ensure that the members of the association possess the necessary knowledge and
expertise to perform these inspections in a diligent manner.
AIR SYSTEM CLEANING SPECIALIST (ASCS)
Passing the ASCS exam indicates extensive knowledge in the HVAC design and cleaning methodologies.
Additionally, in order to maintain their NADCA certification status, ASCS's are required to further their industry education by attending
seminars and conferences. As a regular member in good standing with NADCA, we serve our customers with integrity and competence.
Here are a few commercial projects we have done:
Need to clean your air duct? We can help you!